Shanghai-based label DOE and Japanese brand nanamica joined together for another co-branded series for 2022 Fall/Winter, after a successful collaboration debut in 2021.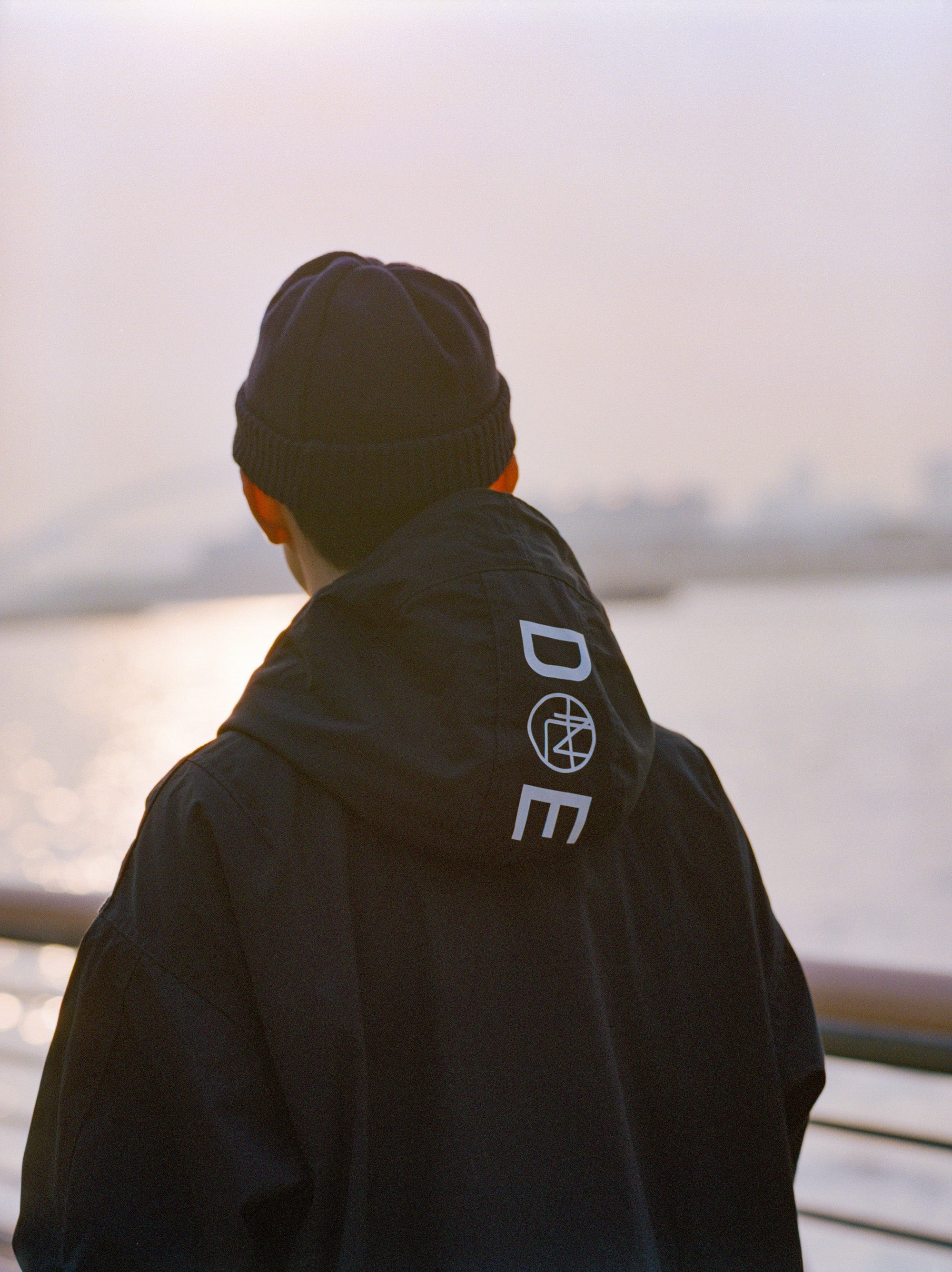 By blending the brand concepts together, DOE & nanamica deliver a message for all the "connected minds" from seven seas all over the world. The collection is visually based on DOE's signature square logo, incorporating the Kanji character "seven" into the nanamica logo found in the letter "O."
For the 2022AW collaboration series, NAVY is the key color palette of all SKUs. As the representative theme color for nanamica, navy is also the representative color of Shanghai, where DOE originated from. This continuous visual extend the like-minded collaboration vision as well as the friendly partnership between DOE & nanamica.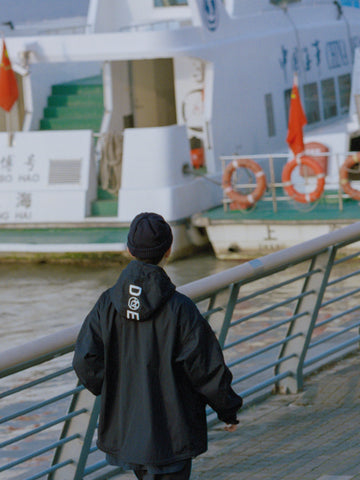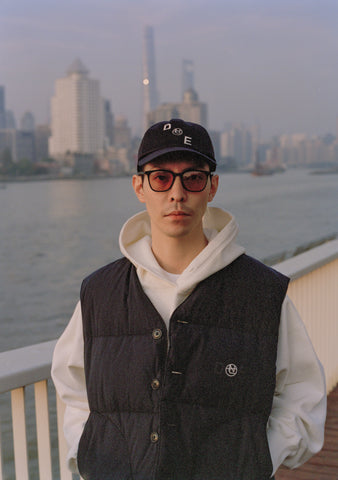 The series is designed for urban outdoor daily wear, consisting of low-key and practical pieces constructed with premium fabrics and fine details. Silhouettes include a signature hooded jacket from nanamica, a puffed down vest and a chino cap. All SKUs has the joint logo of nanamica & DOE as presentation.